Published by Derek Moore on 20 May 2008
One of the best deals around is Woot!  Especially when they have a woot-off.  One of the most elusive things to get is the Bag of Crap.  If you don't know what this is, let me explain.
When Woot! is having its woot-off, one item will suddenly appear called "Random Crap" with a price of $1 + $5 shipping.  You can order up to a maximum of 3 bags, which you should absolutely do, because the shipping cost is $5 whether you order 1 or 3.  Woot! makes no promises as to what you get … you simply get what they throw in the box.
But you can get some weird stuff.  Case in point…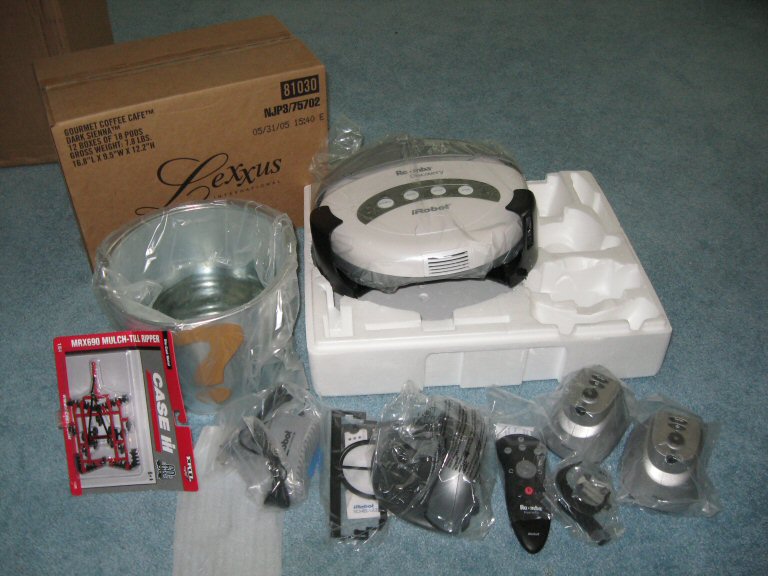 I found this on my doorstep this morning.  This is from the woot-off two weeks ago, in which I managed to get a Bag of Crap, after trying 3 times over the past six months.  The contents of the box are these:
1 iRobot Roomba Discovery (with what looks like all its parts), worth ~$150.
12 boxes of 18 pods of Dark Sienna coffee (216 pots of coffee, wow!), worth ~$60-70
1 Woot! bucket, worth ???
1 Die-cast metal toy, worth ~$10.
Not a bad deal for $8.